How To Set Goals And Achieve Them!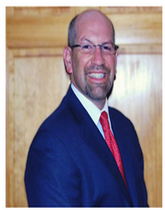 Join the Chief Goals Officer Community and receive a FREE report on Goal Setting and Achievement, PLUS receive a 1/2 hour FREE getting starting call with Wayne Kurtz our Chief Goals Officer. First 50 subscribers receive FREE MP3 – Chief Goals Officer System Summary, Accountability, Implementation and Results.
Goal Setting and Achievement for an Exceptional Life Chief Goals Officer (CGO) Definition: An individual who has the desire to achieve an extraordinary life. The CGO is most focused on the journey and life lessons that occur during the goal accomplishment process. The CGO lives with passion, is focused, is a lifetime learner and teaches other's the benefit of writing goals daily and to be accountable for achieving those goals over time.
Trash the brain poison now! Free Audio Hypnosis Training Course here >>>
QR Code - Take this post Mobile!
Related posts:
Check these out, also...