Kick Butt With The Confidence Booster!
Are you painfully shy? Do you break out in an icy cold sweat at just the THOUGHT of speaking to a crowd of two or more people? If you need help
building confidence
then this free report is a must-read for you!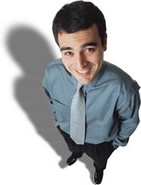 Freebie Link:
The Confidence Booster >>>
Freebie Format:
PDF
Freebie Description:
Tips to improve confidence. Duh!
Download Instructions:
Click Link Above For PDF!
Psssst...you may also like this...
"Revealed: The Best-Kept Secrets To Turning Your Life Around, Accomplishing More Out Of Life, And Having That Ultimate Confidence To Virtually Achieve Anything...100% Guaranteed""