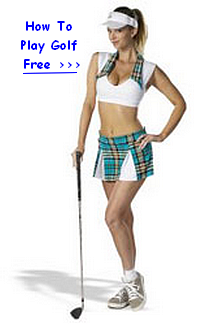 This classic read from 1962 will convince you that golf really is an easy game once realize these simple facts:
A golf club will only do what the player makes it do.

Each club is designed for a specific purpose, and only when it is applied to the ball in its true, natural state
will it produce the effect for which it was designed.

In regards to rule 2 there are, basically, only three clubs in golf:
The driver, shaped so that it drives the ball on a low trajectory and is therefore used for distance shots.
The iron, formerly called a lofter, does exactly what the old name implies – it lofts or lifts the ball. This club is used to place the ball into position in certain spots on the fairway or on the green.
The putter, which would be better named a 'roller,' is so designed that it rolls the ball; therefore, it is the club used to accomplish the very purpose of the game-roll the ball into the cup.
Simple right? Well, you can download Golf Is And Easy Game here and be sure to watch the video below for more tips!
These are hot also…
Video: The Key To Better Golf

QR Code - Take this post Mobile!
Related posts:
Check these out, also...