USA Book News "Self-Help Book of the Year" Journey To You: A Step-by-Step Guide to Becoming Who You Were Born to Be… Yours For Free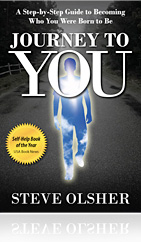 A life-changing and transformative guide to discovering your true potential — authored by America's Reinvention Expert, Steve Olsher
Are you ready to discover your WHAT – that is, the ONE thing you were born to do, tap into your unique, natural abilities, and create a meaningful, contribution-based life and career that is both fulfilling and monetarily rewarding?
If so, then it's time you read the award-winning book, Journey To You: A Step-by-Step Guide to Becoming Who You Were Born to Be.
Receive a FREE, no-strings-attached copy right now.
Get your copy here:
=> http://mass-ebooks.com/go/journeytoyou/
QR Code - Take this post Mobile!
Related posts: