Derren Brown Video 1 – How To Fool A Businessman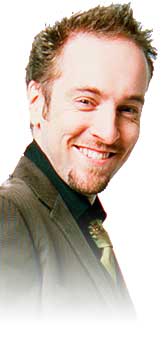 Ever hear of Derren Brown?
That's ok – most people in the USA haven't but in the UK he's a bloody rockstar!
Why?
He's a hypnotist, a mentalist, an illusionist, a con man, and a damn good entertainer.

Watch the video below and discover Derren Brown. Then click the 'Free Mental Card Read' button in the upper right hand corner of the video for a free mentalism trick. This should impress the hell out of family and friends!
And be sure to stay tuned for more Derren Brown videos because, well, I really like watching them! And I think you will too.

Enjoy!

Derren Brown Video – How To Fool A Businessman

QR Code - Take this post Mobile!
Related posts: