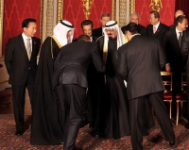 To everyone who voted for Barack Hussein Obama – thank you for flushing our once-sacred Constitution down the toilet!
Watch this video! To all real Americans… it's time to take our country back!
(If video does not show click here >>>)


.
QR Code - Take this post Mobile!
Related posts:
Check these out, also...